Travel Alerts
Station Alerts
---
Haddonfield Station Detour:
Camden County will begin construction on the Kings Highway bridge in Haddonfield on Monday, April 18. Access to the PATCO Haddonfield Station will be blocked from Kings Highway. Customers will be detoured to Euclid Avenue. This first phase is estimated to last until June 13.

Kings Highway will remain open in both directions for the majority of the project. There will be lane shifts on the bridge and a detour will be set for only small portion of time at end of the work period. The project is scheduled to be completed by October, 2022.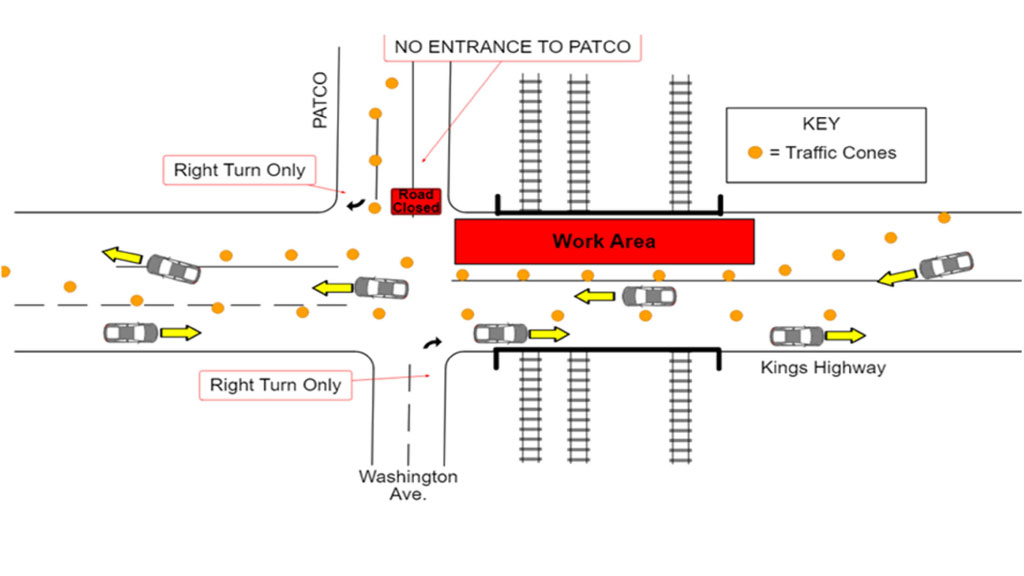 [ Return to List ]
---
Alternate Means of Transportation for Individuals with Disabilities
If you arrive at a particular station and find the elevator out of service, PATCO will arrange for alternate transportation to the closest station with an operating elevator. You can either call (856) 772-6900 or use the elevator intercom/phone to make a request.