Travel Alerts
Station Alerts
---
WOODCREST STATION PARKING AREA CLOSURE
Lots 1A and 2A (highlighted in red below) at Woodcrest Station will be closed beginning at 7 a.m. on June 22, 2020 until further notice for pre-construction activities.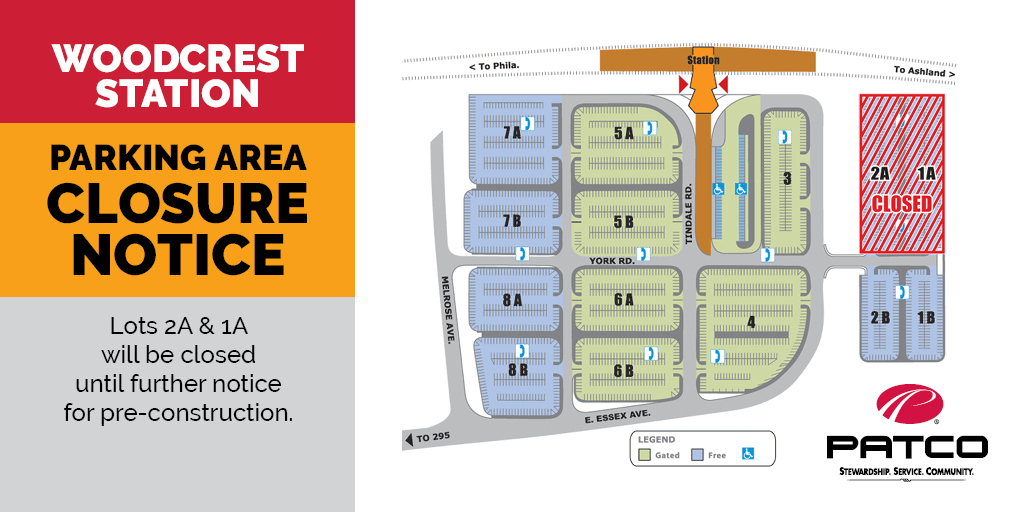 [ Return to List ]
---
Alternate Means of Transportation for Individuals with Disabilities
If you arrive at a particular station and find the elevator out of service, PATCO will arrange for alternate transportation to the closest station with an operating elevator. You can either call (856) 772-6900 or use the elevator intercom/phone to make a request.